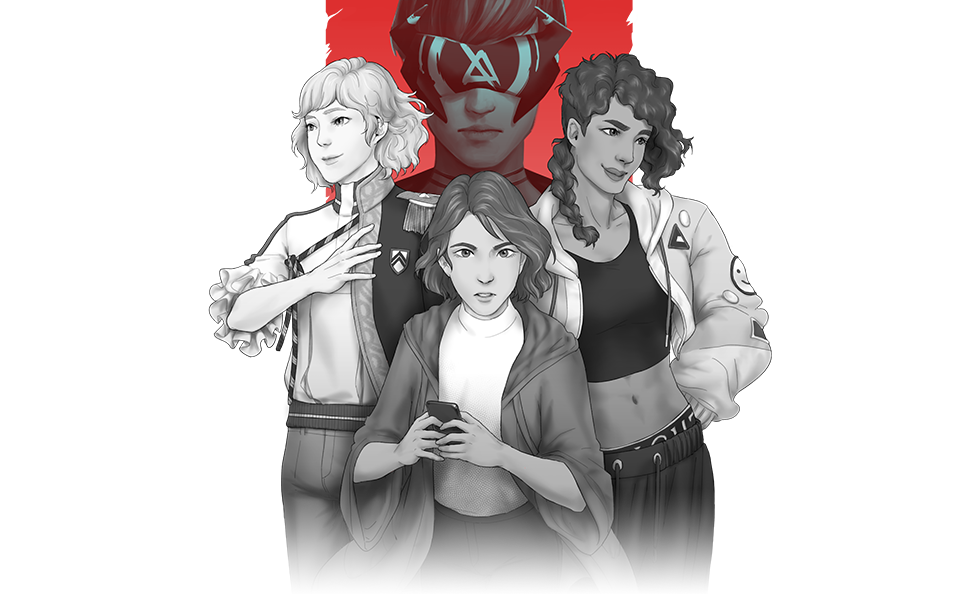 Defaction
Defaction Prologue Version 1.1 Release Notes
---
Hi, hello! We're starting the new year with a surprise update of the Defaction demo!
We've been so focused on finishing //TODO: today and then jumping right into Brassica development that we never really got a chance to revise the Defaction demo after we released it last summer. So we got to that now!
There aren't any drastic changes but many small ones.
The most obvious one: the script got another thorough editing pass, removing a lot of fluff in the dialogue and making everything a bit more concise while trying to add some more character to it.
We also added settings for variable text-speed and gave the voice SFX their own channel so you can now adjust their volume independently of music and other sound effects.
Aside from that, the UI got some other, smaller tweaks and adjustments, so all in all this update just adds the little bit of polish we didn't have the time for during the initial release.
As always, the full list of changes can be found at our changelog.
Our todo-list still goes on but we'll save most of that for the full game, although our schedule for that is still fairly vague. We will finish Brassica first before going back to Defaction, but our plan is to make it our main project again before summer.
We'll definitely keep you updated on that when we know more.
Well and that's about it for now.
Thank you so much for being interested in our games, and even if the changes probably won't warrant a re-play this time, we hope you'll enjoy this update!