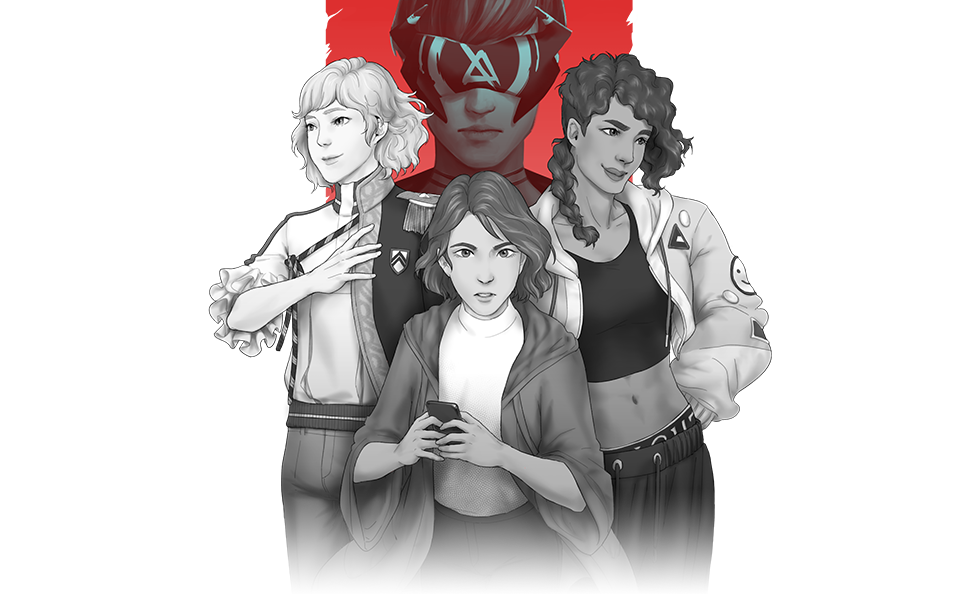 Defaction
Devlog #25 - Working Towards the Demo Release
---
Hi there, we're working hard to finish up the Defaction demo for the release on Friday so this week's devlog is going to be relatively short.
There's one more announcement we have about something completely unrelated, but before we get to that, there are also some news that are maybe not as exciting but still noteworthy.
If you take a look at our website and scroll down to the very bottom you'll notice two links:
So yeah, we are slowly starting to look like an actual company!
The "Impressum" (or imprint/legal notice) is basically a requirement for companies in Germany and as of late also a Privacy Policy. There's nothing special in there because we're not really collecting much data but hey, we have one now!
In slightly related news, we're also working on setting up a newsletter but more on that when it's ready for sign-ups.
Ok, now take a deep breath..: With the experience of one-time-exhibitors at the last German Dev Days we didn't shy away from looking for other opportunities to meet new people and present our projects. Now that the contracts have been signed - we're proud to tell you that we're attending the Kawaii Festival 2018 in Berlin as exhibitors!! :DD It's a very young event, having it's first run just last year. Yet the event is ambitiously planned and the formidable organisators even managed to invite Haruka Kurebayashi for a visit (PECTIN is literally screaming at the fact) among other well-known names. If you're nearby in approximatley a month and are a fan of Harajuku fashion and kawaii culture in general, consider dropping by! :3 (PECTIN: And like, you can win BTS tickets in a draft??) ...We're super excited to be there and meet nice people!ヾ(○・ω・)ノ☆
And to close things off, we've been thinking about maybe hosting a BL+ Discord server for people to chat about our games or other visual novels, or really anything in the wider proximity of those things.
We made a Twitter poll to gauge the interest in something like that so feel free to vote on this! The poll will be open until Sunday.
Well, and that's it for this week. We'll make a brief post about the Defaction demo release on Friday and other than that we'll be back with another devlog in two weeks.
As always, thanks for reading and being interested in our games!