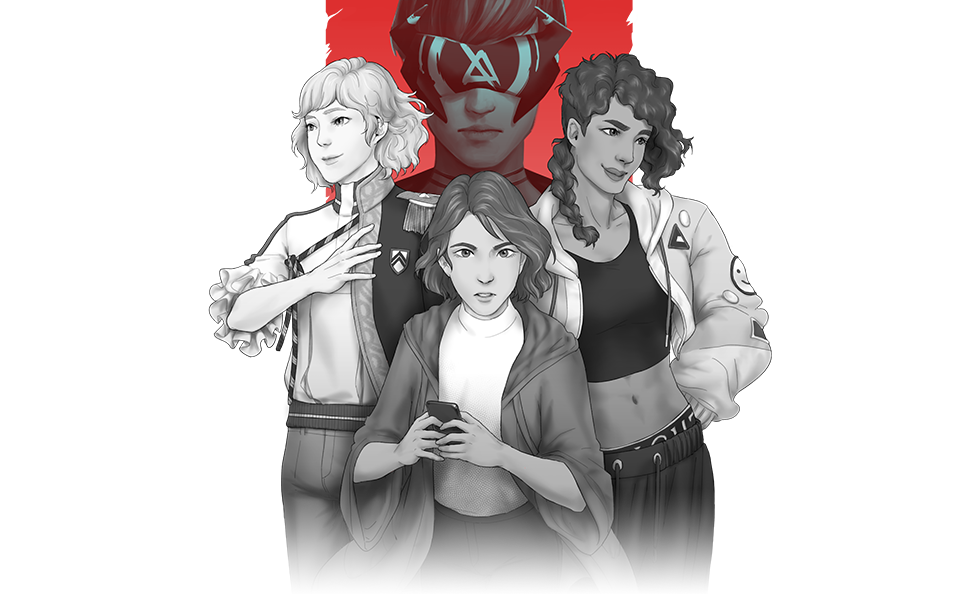 Defaction
Devlog # 24 - More Art and Exciting News!
---
Hey everyone!
We have two big announcements today. The first is that since last Thursday we are now an official company! There are some more management and paperwork things we have to do but it's still a big step forward.
The second announcement is that we finally have a release date for the Defaction demo!
It's been pushed back quite a bit to squeeze in some more improvements, but we have decided to release it on June 29th!
So it's just a little more than two weeks until you'll be able to play it.
We're still hard at work to finish all the remaining tasks and without further ado, here's what we've been up to these last two weeks.
Art - PECTIN
I was working on art assets for Coral. I finished four types of skin tones for the two body types which the user can choose in the character creator. And I finished additional hairstyles for Coral which I have concepted before the German Dev Days.
There isn't much to explain to the skin tones. For the character sprites I have kept the base skin colour and shading layers separate from each other by the get go. So most of the work was just fixing what's already there and adjusting the values of each layer. I made notes on the exact values the tones have to keep the two body types looking congruent.

A lot of time has been saved along the process by keeping my layer structures clear. I can't imagine working without colouring the layer tabs in the layer viewport anymore. You can do that in Photoshop and in Clip Studio Paint by right-clicking a layer and then choosing the colour options! :o
These are a few of the hair style sketches I came up with. We decided together which hairstyles could be interesting for the player to pick. I think it's important that different kind of players would find different kinds of hairstyles attractive. Now we have five hairstyles for Coral which work with both body types in the demo. (Four of the hairstyles were already presented in our last #screenshotsaturday. :3) So the masculine looking body type can have long beautiful hair while the feminine looking body type can have short sporty looking hair as well. I don't believe that hair alone has anything to do with gender, but the intentions behind style choices and the overall effect of a look can be telling.
Coral has a basic backstory and an somewhat of an ethnical background. I was thinking that no matter how the player customizes their player character, there would still be at least a little bit of Coral's themes left in the mix. This ensures that even if the player creates a protagonist they can most identify with, the character still fits right into the whole story and game aesthetic.

Dev - eZombo
One of the biggest takeaways from the feedback at the German Dev Days was that the pacing in the first half of the demo didn't work very well. It was too slow, with too little interaction, and too many explanations that weren't really relevant for what was going on at that point in time.
So after discussing possible solutions, one of my tasks was to revise the first few scenes in order to strip away unnecessary information and add some more player interaction.
One of those topics that were drastically reduced in spoken dialogue was that of the university's history and organization.
Of course that's still an important topic but nothing the player needs to know in that moment specifically. So our solution was to simply put that information on a virtual website Coral can access with their phone!
(Slight spoilers ahead...)
There are still some more parts in the dialogue that need to be changed in that way but we already have some plans for how to make it more engaging, it just needs to be executed.
Right now this editing process is on hold while I work on two more 3D blockouts for backgrounds so PECTIN can start painting them as soon as possible.
But at this rate I'll get back to editing next week, which should leave me enough time to revise all the remaining dialogue and and add some more polish.
Well, and that's about it for this week.
As always thank you so much for reading and we'll be back in two weeks with another devlog!