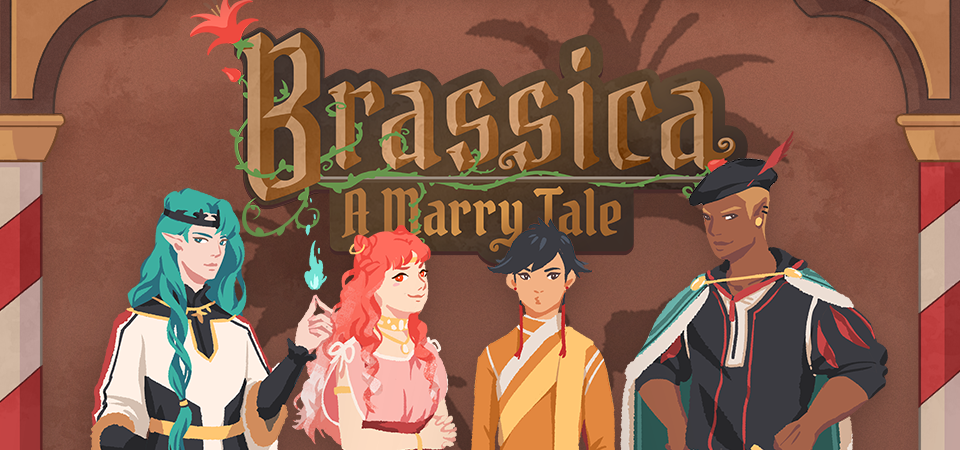 Brassica - A Marry Tale
Devlog #37 - Act 3 Plans and More
---
Hi!
Today we have another status update for you to let you know about our plans for Act 3 of Brassica and what else lies ahead in the near future.
As we previously mentioned, we'll be at the A MAZE. this week and are already pretty excited for that!
But because we're away that also means that the announcement of the results of the //TODO: today Bestest Cupcake Poll and what we had planned to make this more special has to wait until we're back again.
For a few months now, we had also been meaning to finish and release the //TODO: today Special Edition Zine and a small content update for the game that adds some final polish along with more artworks. Because it had been quite a while since the release of Act 1, we prioritized Brassica over that but now that Act 2 is released we decided to briefly go back to //TODO and tie up the last few loose ends before we focus on Brassica's Act 3 again.
We did a lot of planning and currently estimate that we will finish the //TODO: today Zine and update in early July. That's quite a bit of time but because the last few months have been very taxing, PECTIN decided to go on semi-hiatus for about a month from after the A MAZE. until the end of May. And just looking at all the open tasks, a bit more than a month of work time seems realistic, which is how we arrived at the July estimate.
Judging by the work on the previous Acts and that the game grew a bit in size since we planned it for last year's Yaoi Jam, we currently expect that the development of Act 3 of Brassica will take around 1-2 months. Right now we're aiming to finish it between August and mid-September but as that is still fairly far away, this estimate might shift so we'll keep you updated on any changes in our plans!
Well, and that's all the major plans for the near future. We hope you're excited for Act 3 and don't mind waiting a bit longer until it's finished!
We'll be back with another devlog after the A MAZE. either with a recap of the event or some more development insights. Or maybe both! We'll see...
In any case, as always thank you so much for reading these devlogs and for being interested in our projects <3
Get Brassica - A Marry Tale