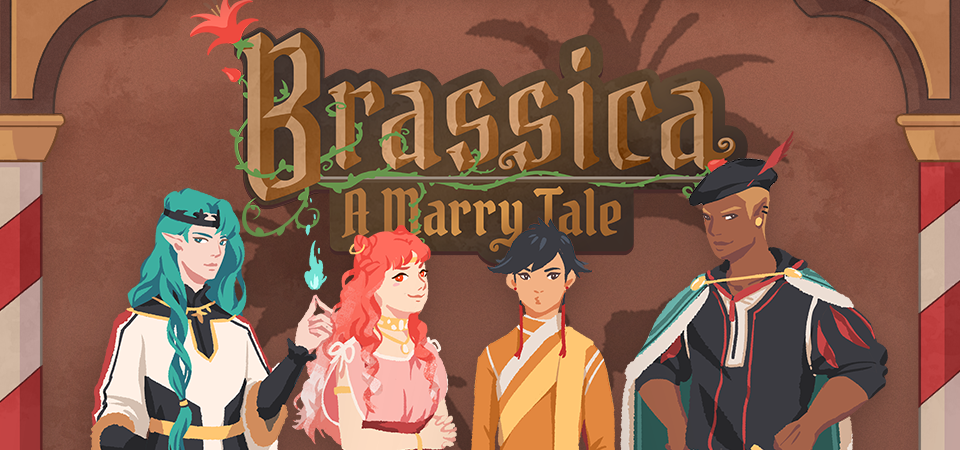 Brassica - A Marry Tale
Hello!
After quite a bit of radio silence (sorry for not posting sooner!) we are finally back with a status update on Brassica's development and some news (not a release date but hopefully still exciting)!
First a little about the general state of BL+
As you might know, we've been unable to work full-time on BL+ projects for a while now and over the last few months personal circumstances made it increasingly difficult to stay on track with game development.
Back in May we also accepted an offer to develop an educational game for an online learning platform. This has been a long time coming since they originally approached us in early 2021, and besides it being a good opportunity for us as a studio, we also hoped that working on a project with fixed deadlines could help us return to a more structured and effective development process.
In theory this likely could have happened, but well, along with other factors like art and writing blocks, financial troubles, and other complications, we were eventually forced to focus more on the project that had contractual obligations.
That is the main reason our weekly updates on Twitter trickled off and eventually stopped completely.
There is still quite a bit of content left to create for the first half of Act 3, mainly writing and music, but also a few CGs. We changed parts of the in-game UI and the main menu, though the latter still needs more work. Additionally, we started translating the game into German with the first Act already being translated and the second one currently in-progress. Since there is still a backlog to work through and the priority of the translation isn't as high as the work on Act 3, it will likely be released either after Act 3 or along with its second half.
We'll do our best to keep you updated!
Our respective work situations still don't look predictable enough that we can give a clear estimate on when the first part of Act 3 can be realistically finished, but we're determined to get back to making steady progress and being transparent about the game's development.
One aspect of that will be dev streams where we'll be working on Brassica live on Twitch, and to start things off, we will stream a playthrough of Acts 1 and 2 this Saturday at 7pm CEST!
Since the last update to the game in 2020, we added some new art, updated the UI, and generally tweaked the game here and there to make it a more polished experience. This stream will be a preview of all these changes and also just a chance to hang out and give some insights into Brassica's development.
If you have any burning questions or just wanna know who our respective fav prince is, feel free to join us!
Thank you for playing Brassica and for your patience as we work on the remaining Acts. We really appreciate that people are still excited for the game and we'll do our best to finally finish the next part of the story!
Get Brassica - A Marry Tale