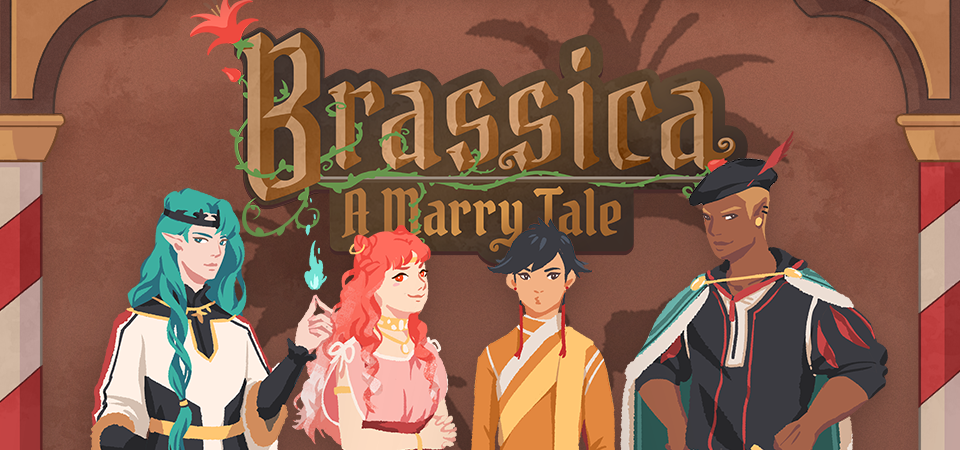 Brassica - A Marry Tale
Brassica Version 0.7.3 Release
---
Hello!
Today we released a new version of Brassica that brings a few changes to the first two Acts.
Two weeks ago we first received a comment criticizing that parts of the story and the way Ode's character is presented reinforce harmful stereotypes of people of color. Because these kinds of negative representations are something we don't want to support or include in our games, we decided to rewrite large parts of the introduction scene and a few smaller sections that follow later in the story to better represent what Ode's character was intended to be like and to not reinforce harmful tropes.
If the game has upset you, we are truly sorry and apologize that it took us until now to notice the problems that were there.
We think the changes better represent what the story and characters were meant to be and hope that we managed to remove any problematic representations.
Aside from the content changes, we also used the opportunity to edit other parts of the first two Acts for smoother dialogue and to fix some minor typos.
As always, thank you for playing our game, and thank you to the people who pointed out the problems.
Get Brassica - A Marry Tale
Comments
Log in with itch.io to leave a comment.
I'm excited for this update- thank you for listening, learning and addressing these concerns!!