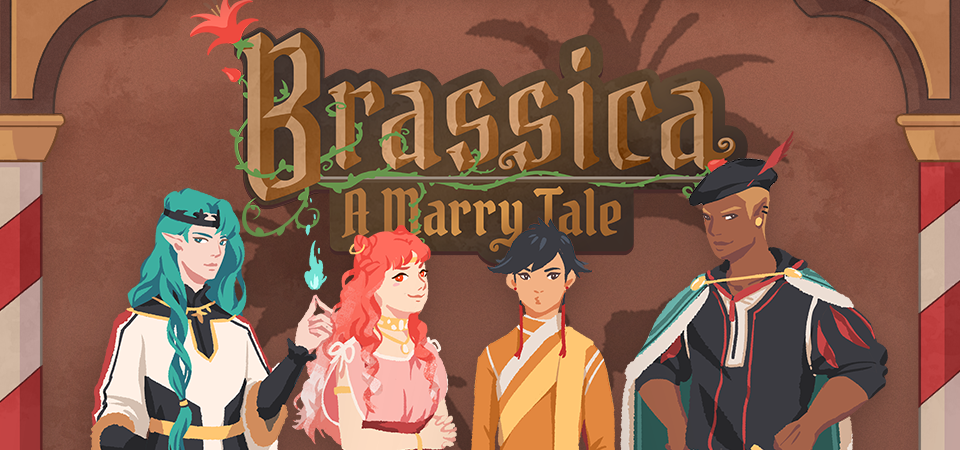 Brassica - A Marry Tale
Devlog #36 - Act 2 Release Date
---
Hi there!
We're in the final stretch of production on Brassica's Act 2 and we're happy to announce that we finally have a release date for it.
Act 2 will be released on Friday March 29th, so it's just over a week now!
Among the addition of Act 2's remaining scenes, new artworks, and music, there will also be some minor tweaks to issues present in the game so far like some distortion in the sprites that happened when you skipped through the animations and other small improvements.
But we'll tell you more about all the changes when the update is live!
Because we are busy finishing up the new Act, we unfortunately don't have the time to write a proper devlog right now but we'll be back with some more development insights in two weeks.
On another note, between all our game pages here on itch.io, there are still a bunch of unanswered comments. We've read them all and thank everyone of you who took the time to write something, we just haven't gotten a chance to reply to them recently. We still plan to reply to all the comments though and we'll try to be a bit more timely with that in the future!
With the upcoming Brassica update and the A Maze. just a bit later, it might still take until mid-April for us to do so but we'll definitely get around to it.
Well, and that's about it for this week.
We hope you're looking forward to the Brassica update and as always, thanks for reading and being interested in our games <3
Get Brassica - A Marry Tale