//TODO: today
Devlog #31 - Part 2 Release Date, Dev Commentary, Bara Jam, and More
---
Hi everyone!
We'll start off with some good news~
Last Friday we finally announced the release date for the full version of //TODO: today!
The game will be released on September 28th along with a special edition bundle including a bonus zine and the soundtrack.
But you can still get the whole game for free if you want.
Other than that we have been releasing some videos where we play through the first half of the game and comment on its development and give some behind the scenes info.

You can find a playlist with all released videos of this playthrough here:
So far three videos are released, the rest of which will follow later this week!
Bara Jam 2018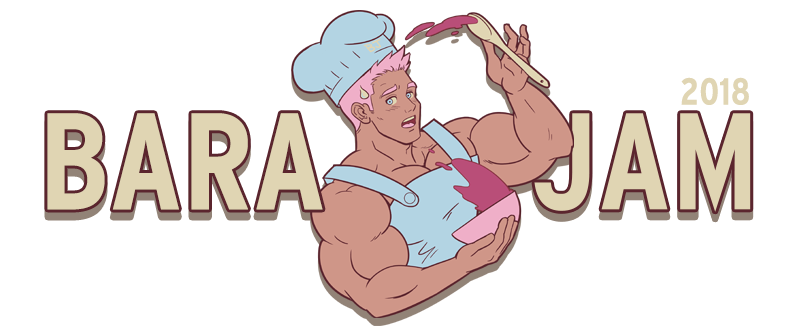 As you might have seen if you follow us on Twitter, we are co-hosting this year's Bara Jam along with Soulsoftea, BishounenP, and Arcade Party.
Bara Jam is a 1 month long game jam in November that focuses on LGBT+ inclusive games and especially ones with non-bishounen male-identifying characters.
The rules are adapted from Yaoi Jam and fairly broad so as long as the game somehow discusses themes related to Bara you have quite a bit of freedom in what you do.
While we probably won't be able to participate ourselves, we are excited to help out with this jam and if you're interested in it we would be happy if you check it out!
You can find all the info regarding Bara Jam here:
Official Page: https://itch.io/jam/barajam-2018
Tumblr: https://soulsoftea.tumblr.com
Twitter: https://twitter.com/jam_bara
Discord: https://discord.gg/8YwfEty
Lemmasoft Thread: https://lemmasoft.renai.us/forums/viewtopic.php?f=4&t=51373
DUCK-FRAH 2018
There's going to be another interesting conference in a few weeks - the DAC-FRA 2018 (Digital Art Conference - Frankfurt).

The conference will take place in Frankfurt am Main over a long weekend of the 5th, 6th and 7th October.
(The pre-party is on the 4th)
This is for everyone who wants to listen to professional artists of the games industry talk about their work in a cozy setting. The whole conference is special in the way that it's not so big and inside a hostel, housing most of the speakers and visitors as well, so you'll have less of a big conference feeling and more of a school trip vibe. You can also chill with the pros and ask them questions directly, they're very nice people.
Pectin has been there last year as a volunteer and will be there again under his real name "Rohan". He highly recommends checking the affair!
For more info visit their website: https://www.dac-fra.com/

Well, and now to what we've been up to specifically since the last devlog.
Writing - eZombo
Just as it has been over the last few weeks, my main job right now is to finish up the script. The most important parts are done and only need some testing and (probably) minor tweaking, so things are progressing fairly well on that front.
The general length of in-game days is always hard to predict and more so in the second half since every day has a lot more variations or optional scenes depending on what happened previously.
One day in particular got pretty long because of that (well, and because two fairly major events happen on that day).
All in all it's 2285 lines long which is just slightly less than the entirety of the script of Teach Me Onegai!~ including both routes.
To put it into perspective, here's a 10 seconds long gif showing the script of the whole day:
Usually in-game days are somewhere between 800 and 1400 lines long so this one is definitely an outlier.
But even so, during gameplay it probably won't seem that much longer than other days.
The main reason why the script is so long is that there are two drastically different ways the day can turn out and because both ways still need to lead into a few other scenes that can happen regardless, there are a couple of short sequences that only happen under specific circumstances.
Art - PECTIN
This time I'll show you a few sneak peaks of some new background art. One should seem familiar for the ones who've read our past devlogs:
Well. Where do you think Teal might be milling around in the second part? As before, you can guess...but we won't tell! (*「・ω・)ン

We think the second part of //TODO: today will be an interesting change as everything comes together. We're looking forward to its release, and if you are too and don't want to play the the first part again to remember how it all began - check out our play-through + dev commentary on YouTube (and listen to us introverts try to explain things in English)!

Thank you for your interest and until next time! <33
Comments
Log in with itch.io to leave a comment.
Haaah, so soon! Getting more and more hyped!
Congrats on the almost completed game!