//TODO: today
Devlog #45 - Special Edition Release Date + Current Plans
---
Hi there!
It's been a while since our last devlog but we've been busy finishing up the polishing update for //TODO: today and the Special Edition Zine. If you follow us on Twitter you might have already heard that we decided to pause our weekly devlogs until the release of this update.
In case you haven't, sorry for disappearing so suddenly but we are finally able to announce a release date!
There are still some things we need to finish, but we are closing in on the end now. So, not to beat around the bush any longer:
The Special Edition Zine and polishing update will be released on September 27th!
(Final product may vary)
As we mentioned a while ago, the game itself will remain free. The Zine will cost $5 and a bundle with the Zine and the soundtrack will be available for $8 (which saves you $2 over buying them separately!)
Next week we'll give you some more insights into the contents of the Zine, so stay tuned for that!
As for the game itself, the coming update adds more CGs, more artworks, and two new music tracks. Some scenes got expanded and others were revised where we felt that things were lacking or not as good of an experience as we wanted it to be. Those revisions aren't drastic, so don't worry the story is still the same! Aside from re-wording a few things we didn't remove anything, in fact the game is roughly 3000 words longer.
This update will also include some general editing as well as bug and typo fixes to the entire game, so playing through it will be a lot smoother going forward!
We'll make a more in-depth list of all the changes when we release the update, but there will definitely be a good chunk of new content included!
Current Plans
With the work on //TODO: today taking longer than we originally anticipated, our plan for the year has of course changed as well. We haven't fully laid out our plan yet, but we'll return to Brassica before the end of the year, this time fully focused and ready to complete the remaining Acts one after another.
Before that though, we decided to have a little change of pace and take part in this year's Yuri Jam!
We are still working out the exact concept of the project we want to make for it, so there are only two things we've decided on so far. We want to try something a little different from our usual games visually and mechanically, and we also want to make sure to finish the whole project during the jam.
So it will probably be rather small in scope but we'll tell you more about it once all the details are clear!
We don't plan to spend the entire two months of the Jam working on this project though, so we'll be back to Brassica before too long.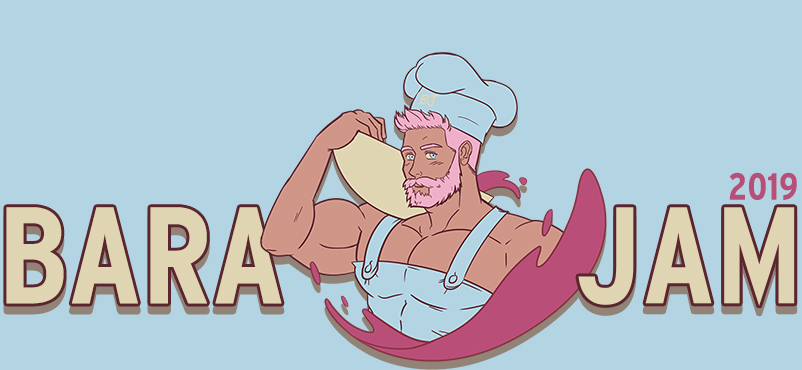 Speaking of game jams, last year eZombo helped out with hosting the first ever Bara Jam and returns to be a co-host of Bara Jam 2019 as well. This year Bara Jam takes place from October 1st through November 30th so there's a month more than last time. There is no theme and as long as it includes the spirit of Bara characters in some way you're free to make any kind of game you want!
If that's something you are interested in, you can find more information on the official Jam page or join the Discord server to talk to other participants and developers in the community.
And that's it for our plans and news for now! Our current focus is to finish the //TODO: today update and Zine and in just over a week both of those will be released!
As always, thanks for reading and we hope you look forward to what's to come!